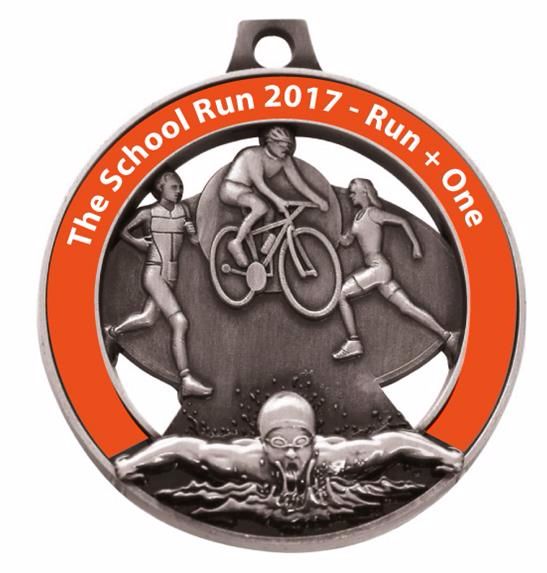 Are you a PE coordinator, teacher or senior leader who is keen to raise activity levels in your school? Maybe you are organising a sports activity week or are keen to introduce daily exercise as part of the curriculum?
The aim of our Active Every Day challenge is simple - get children active every day! It can be as easy as walking/running around the field to organising a range of multisport activities. We've got lots of ideas so why not drop us an email to find out more. You simply let us know when your challenge is taking place and we do the rest!
This challenge fits perfectly against the new requirement of the School Games Mark to include a Level 0 Personal Challenge/Digital Competition. It is completely inclusive with children of all ages and abilities able to take part.
Package includes:
A high quality medal for every pupil, personlised with the school name recorded on it. The medal is similar to the one shown on the left and comes with a ribbon
A certificate to download and award to your pupils at the end of the challenge
A template letter to send to parents, informing them about the challenge
An online tracking/recording sheet for the length of your challenge
Prices are just £1.99 per pupil and is a great way to spend some of your Sports Premium Funding. Interested? Please complete the enquiry form below and we will be in touch with further details.
Read what schools have been saying about our challenges by clicking here.