The School Run - Marathon Challenge 2020
Our marathon challenge is now three years old and we are pleased to announce that we are accepting entries for our 2020 challenge. This fits perfectly against the new requirement of the School Games Mark to include a Level 0 Personal Challenge/Digital Competition.
Our marathon challenge is perfect for a teacher in charge of a school running club or a virtual competition between a group of schools. Alternatively, why not introduce this into weekly PE/Games lessons. The aim is for every child to run (or walk) a marathon, obviously not in one go, but over the period of a few weeks. How amazing would it be for a pupil at your school to say they have run a marathon?
Package includes:
A medal for every pupil
An easy way to submit distances and times to us.
An up-to-date online sheet displaying the pupils' current distances - makes tracking easy!
Stickers to motivate and encourage throughout the term - again these can be bespoke!
A certificate to download and award.
The option to personalise your event with added stickers, wrist bands or badges.
Prices are just £1.99 (without stickers) or £2.50 (with stickers) per pupil. Depending on how you are funding the challenge, we can either invoice your school directly or create a link for parents to sign their children up directly. The approach is completely flexible to your school's needs. The minimum number of entries is 25 for the type of medal shown. We have a range of other medals available which you can include as part of your challenge. To view these, please click here.

Interested?
Please complete the form below and we will be in touch with further details. If you would like to organise a challenge for another time of the year or indeed start this challenge a little earlier like Kate's school (see right), please complete the form below and we will get in touch with further details.

Testimonial
Kate James is a Year 6 teacher at St Mary & St Andrew's Catholic Primary School in Preston and her class took part in last year's marathon challenge. This is what she has to say:
"We have been talking about the importance of having a good balance between work and play, and about keeping our bodies healthy. After our run today, the children came back in and worked really hard on a piece of writing. They were much more focused and more settled than usual! I would really like to do mile runs with them in between SATs revision. It was wonderful to see their rosy cheeks and smiles this morning!

It really is a great initiative. I had a fantastic day with my class after our run. They have been so focused and positive all day and keep asking when we will do our next run"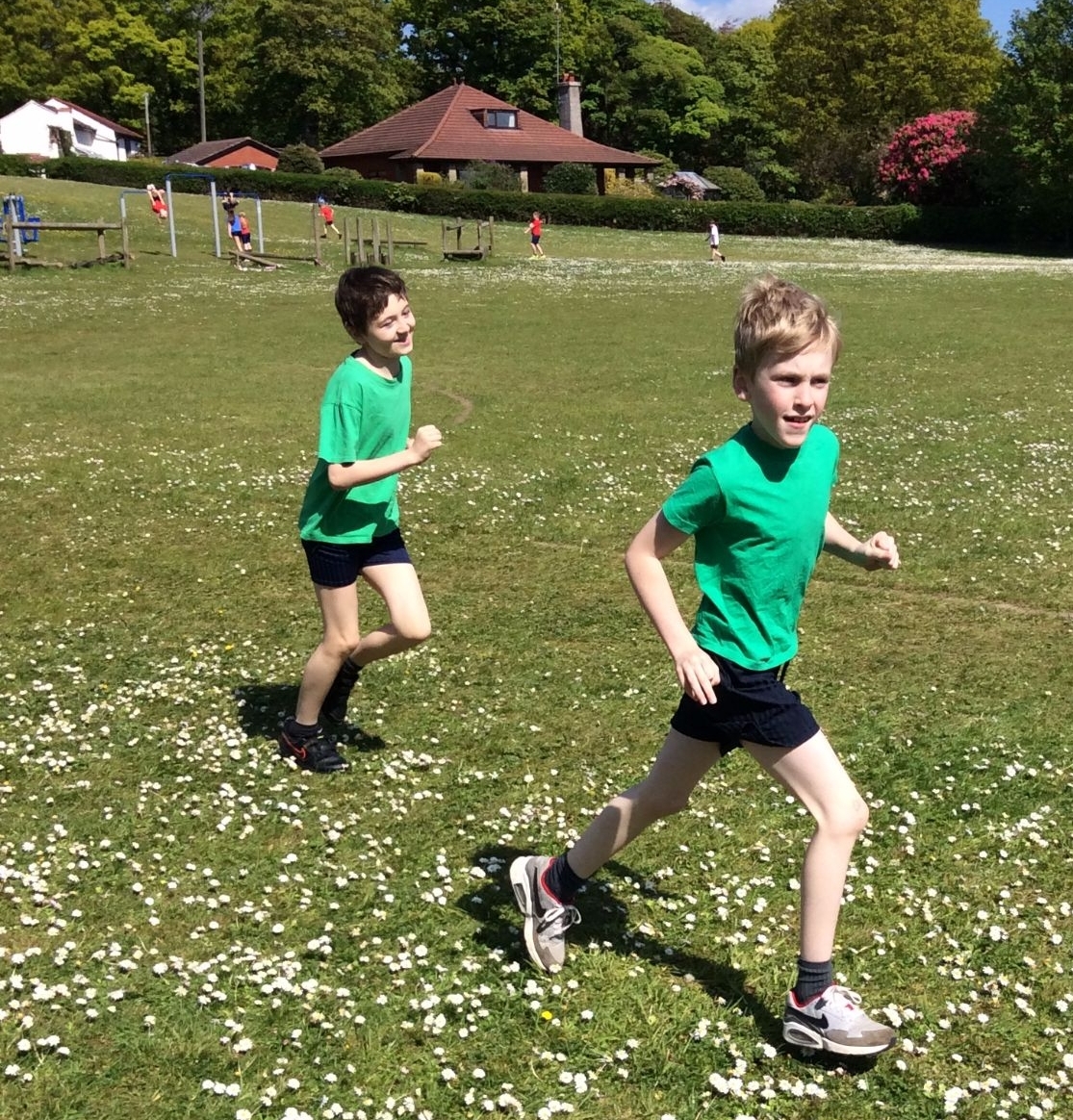 Children from Appley Bridge School taking part in last year's challenge!