WHAT DO I NEED TO DO?
Firstly congratulations on entering our BIG Colour Challenge 2021, we hope you have fun taking part.
You need to complete the challenge during the months of June, July and August.
There are two ways to complete this challenge:
Complete 21km, not in one go but across the three months of June, July and August. You can either walk, run, cycle or scoot to complete the distance.
Complete 21 different activities during the three months. This could include swimming, cycling, scooting, skipping, playing football or tennis to name just a few. If you want some ideas, please get in touch. You can either complete these activities on 21 consecutive days or across the three month period.
We encourage you to be creative in recording your distance throughout the challenge. A simple chart is absolutely fine if you haven't got a fitness tracker. Click here to see a great example of a chart created by one of our young runners recently. We have also created a tracker which you are welcome to download and use. Please click here to download it, you can then submit the completed tracker and use as evidence to claim your medal.
As it's our annual colour challenge, we'd also love you to dress up as brightly as possible, including any extravagent accessories. During the course of the challenge, we plan to create a hive of publicity on our social media networks, sharing stories and photos from all the athletes taking part. It is set to be quite an event, just like last year and we'd love you to share your photos with us on social media.
Remember to make sure you observe social distancing rules when completing the challenge. You must keep safe and considering the safety of others at all times.
If you have any questions, please contact us at [email protected]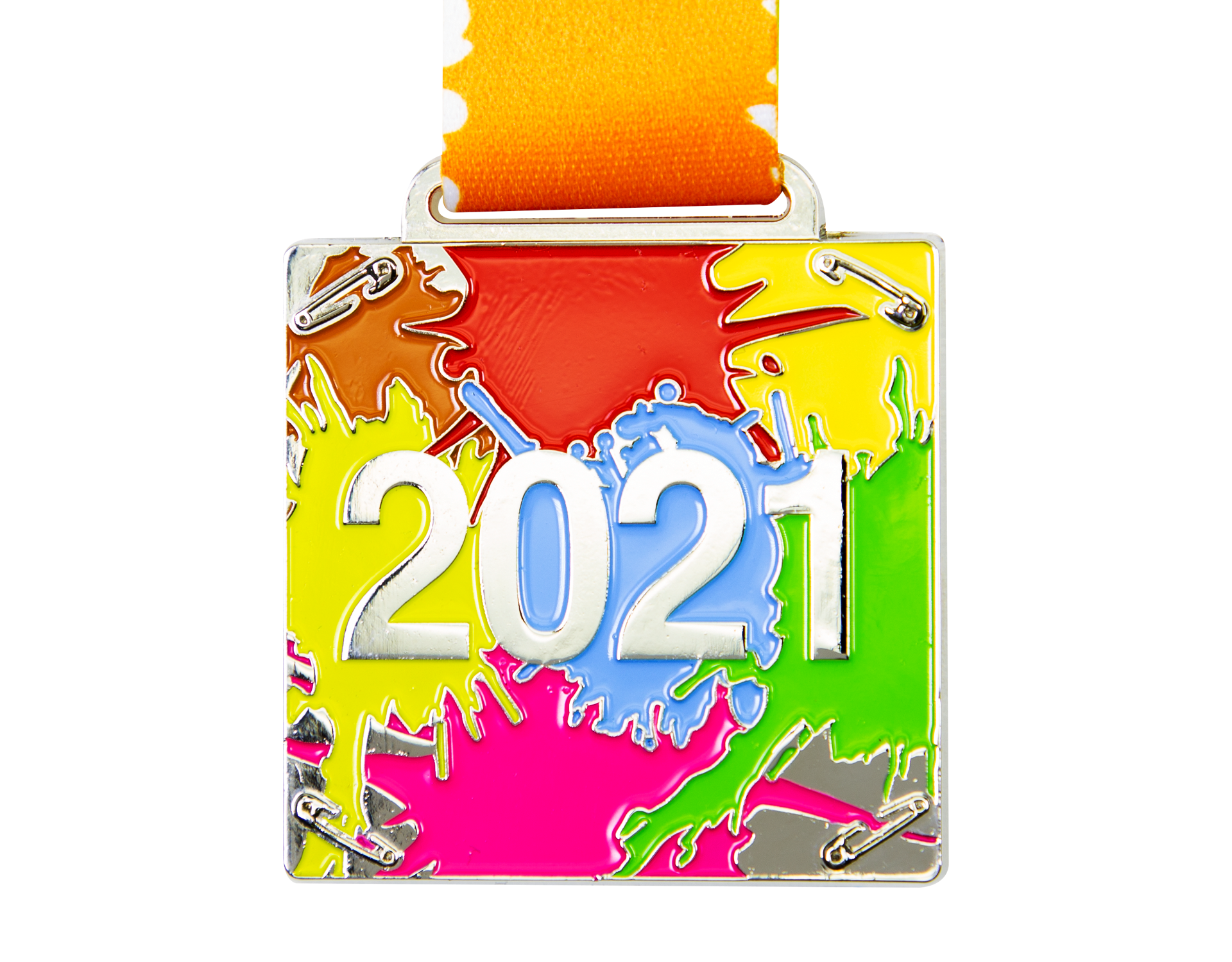 WHAT HAPPENS NEXT?
On receiving your evidence, we will get your medal in the post to you as well as emailing you a personalised and themed certificate if you request it.
REMEMBER...
You must observe social distancing rules when completing the challenge. The safety and well being of everyone is particularly important at this time.
Please send us your photos of taking part and any stories that we can feature on our blog and Facebook page.
Good luck!