We are delighted to announce details of our Virtual Competition - Summer 2020 for schools and groups.
This challenge has been specially adapted as a result of the recent school closures and the prospect of weeks with children staying at home. Our virtual is a straightforward but motivating concept. We set you the following three challenges:
Shuttle Run
Throw, Clap and Catch Challenge
Jumping Coordination Challenge
These challenges require very little equipment or space and challenges have been slightly adapted for infant children so to make them accessible by all.
Upon entering, you will receive full instructions of how to complete each of the three challenges including demonstration videos.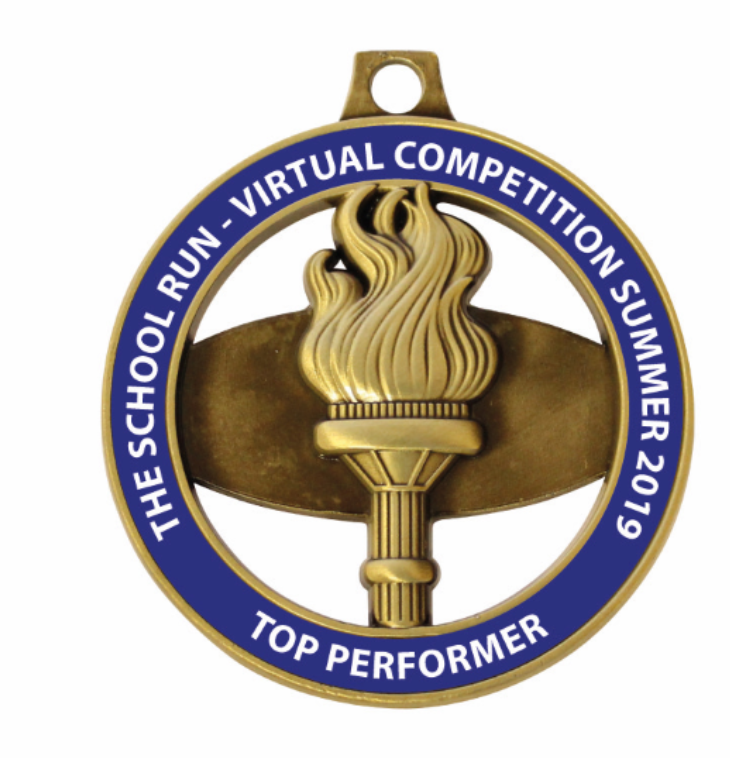 To enter this challenge, costs start at just £2.99 per person. However, as with all our challenges currently there is an option to round this up to £5 and donate to NHS Charities Together.
We will do all the hard work for you, parents sign up directy using a specially created link on our website. All you need to do is promote the challenge to your school community.
The medal shown opposite comes with a plain navy ribbon. It will have the text 2020 added to it.
On completion of the three challenges, parents will be asked to upload their scores and they will be entered onto a live league table for everyone to see. As well as your a medal, we will also send each competitor a personalised downloable certifcate to celebrate with your friends when you return to school, hopefully later this year.
Good luck and please help us share this challenge to all those families who will have their children at home during this uncertain and worrying time.
If you are interested or would like to find out more, please complete the form below and we will endeavour to get back to you in 24 hours.