The School Run - Virtual School Competition Spring 2018
We have been delighted with the interest from schools about our Spring Virtual Competition 2018. We have over 200 classes taking part and over 6000 pupils. This is broken down to:
Reception - 23 classes

Year 1 - 25 classes

Year 2 - 33 classes

Year 3 - 32 classes

Year 4 - 45 classes

Year 5 - 36 classes

Year 6 - 37 classes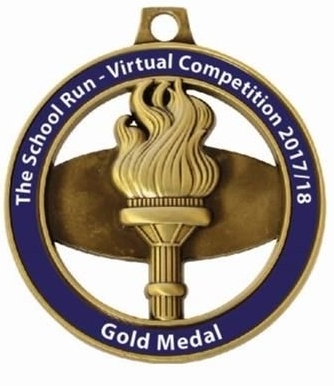 So what is a Virtual Competition?

Children are currently being challenged to complete four sporting activities during their PE or Games lessons at school. The results from every member in the class are submitted and points awarded.
The four challenges are as follows:
1km run
Tennis ball throw
Standing long jump
5m shuttle run
Results are submitted onto our online tracking sheets and these are automatically converted into points. The class with the average highest points at the end of the challenge will be declared the winner. Medals will be awarded to the top three pupils in every class that takes part and every child in the class will receive a sticker and downloadable certificate.
It's not all about winning though and instead more about children taking part in physical activity, promoting healthy lifestyles and competing against other schools from all over the country. During the competition window, pupils can practise the events as little or as often as you want in order to prepare the children.
There are no supply costs, no transport is needed and no risk assessments need to be written. Instead, simply incorporate the challenges into your PE lessons over a number of weeks. It is also a perfect Level 0 challenge and meets the criteria set out by the School Games Mark.

If you are interested in being involved in our summer challenge, please complete the form below.