We are delighted that you are interested in signing your child up for The School Run Virtual Marathon Challenge 2020. Please only read on and sign up if your child is a pupil at Vandyke Upper School. If they are a pupil at a a different school, please email us at [email protected] to find out more about our challenges.
This challenge has been specially launched as a result of the recent school closures and the prospect of weeks with children staying at home. Our marathon challenge is a straightforward but motivating concept - run the distance equivalent to a marathon, not in one go but over a period of time. Keep track of your distance as you go along and when you've reached the magic number, the school will present your child with one of these fantasic medals as well as downloadable personalised certificate. Each medal comes with a plain royal ribbon to match the medal.
Vandyke Upper School are funding the entry cost to this challenge but the deadline for entry is 15th May 2020
Remember, when you are completing your marathon distance you must do so as safely as possible, observing government guidelines and social distancing rules.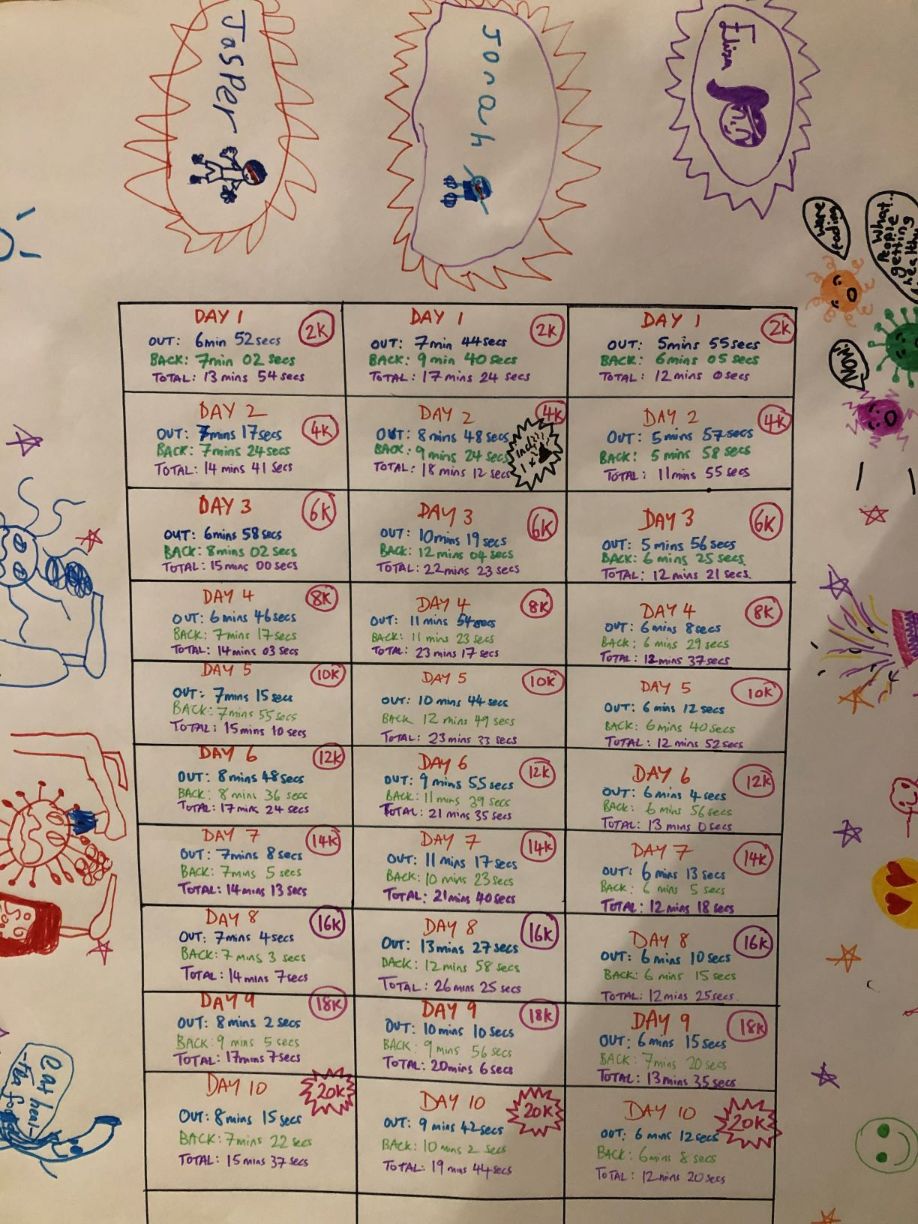 DISTANCE TRACKER COMPETITION
In addition to your marathon medal and personalised certificate, there will also be a special trophy awarded to the child who designs and shares the most creative distance tracker.
We have added an example opposite which will hopefully inspire you.
When you submit your evidence for completing the challenge, please make sure you also share an image of your distance tracker. All the details will be provided upon signing up for the challenge.
In order for the school to know which pupils have entered and to know how many medals to order, please complete the form below. If you are entering more than one child, please complete a separate form for each entry. Entries are now closed.