1km Virtual Competition May 2021
We are delighted to announced details of our second 1km Virtual Competition which is FREE to enter and is open to all ages. We invite you to walk, jog or run the distance of 1km during May and see how you get on against others from all around the country.
We will hold separate competitions for each year group and for both boys and girls as well as age categories for both men and women.
Accurately measuring the distance of 1km is vitally important to the integrity of the competition. If you plan to hold this competition at your school or club, then this should be relatively easy to do and ensure the competition is fair for all those that take part. If you are taking part individually, this is a great website to measure a 1km run from your front door - https://onthegomap.com/#/create
You can walk, jog or run to complete your 1km.
At the end of the competition, we will publish a leaderboard of results so you can see how you have done as well as send out a certificate to download and print out as a record of your participation. We also have a fantastic medal available to purchase if you wish, more details on this below.
Good luck - remember, it's just a bit of fun and chance for some healthy competition.
Please select either individual or group entry below.
If you fancy rewarding yourself or your runners for taking part, we have this fantastic 50mm medal available at an amazing price. Please read below to find out more.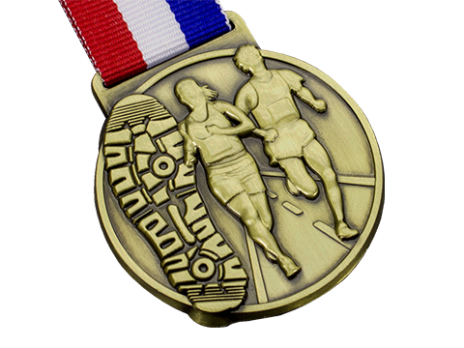 Reward yourself or your young runner with our fantastic 1km medal.
Available at just £3.29 each, it comes with the engraving '1km Virtual Competition' on the back. Click below to order your medal now.
For large groups and schools (greater than 10), we are able to provide you with a medal for each of your runners for just £1.99 each. The medals come with engraving of up to 20 characters free of charge on the back. Please click below to download an order form and then return it us via email - [email protected]
Fancy an alternative medal? Click here to see our full range available.
You can complete the 1km distance as many times as you want during May but we ask that you only submit your best time below. All results must be received by 9am on Tuesday 1st June to be included in the competition and leaderboard.
Good luck! Please remember to contact us if you have any questions about our competition.