Thank you very much for registering your school/group to our Spring Term Personal Best Challenge. We suggest you bookmark the information on this page but we will also send you a summary of all the details.
To download a tracking grid to use with your school and pupils, please click here. This is only for your personal use and we do not require you to submit these to us.
At the end of the challenge, around the end of March, we will email you a certificate which you can award to all of your pupils.
Please help us get more pupils active by sharing our website and challenge with other schools. Good luck!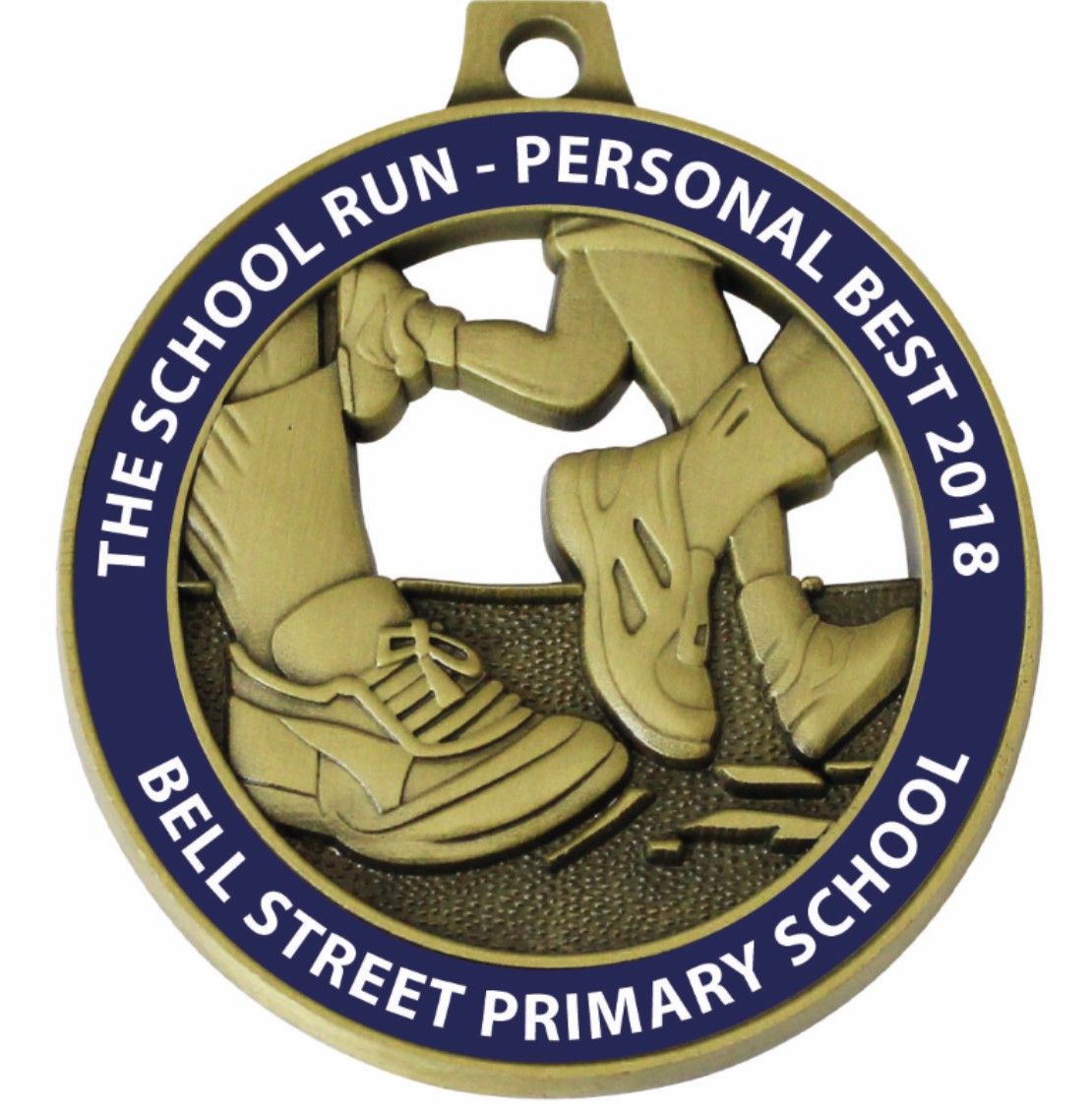 Fancy rewarding your pupils for taking part in the Personal Best Challenge?
We offer fantastic medals which can be fully personalised with your school's name and details of the challenge. They come in a range of colours to match your school colours. Feedback from schools suggest they go down very well with pupils!
Prices start at just £1.99 per medal - a great to spend your Sports Premium money.
Email us at [email protected] or download an order form by clicking here.
You can order medals at anytime and they will be delivered to your school by the end of the autumn term.
At the School Run, we'd love to hear how your pupils are getting on with the challenge and the progress they are making in improving their scores. Please send any photos or videos of the children completing the challenge to us at [email protected]
Good luck with the challenge and please get in touch with any questions.