We are delighted to announce details of our Virtual Marathon Challenge 2021 for schools and groups. This challenge has been introduced and adapted as a result of the new lockdown which takes place until 22nd February 2021.
Our marathon challenge is a straightforward but motivating concept. Throughout the next two months, run the distance equivalent to a marathon, not in one go but over a period of time. Keep track of your distance as you go along and when you've reached the magic number, we will send this fantastic personalised medal shown below.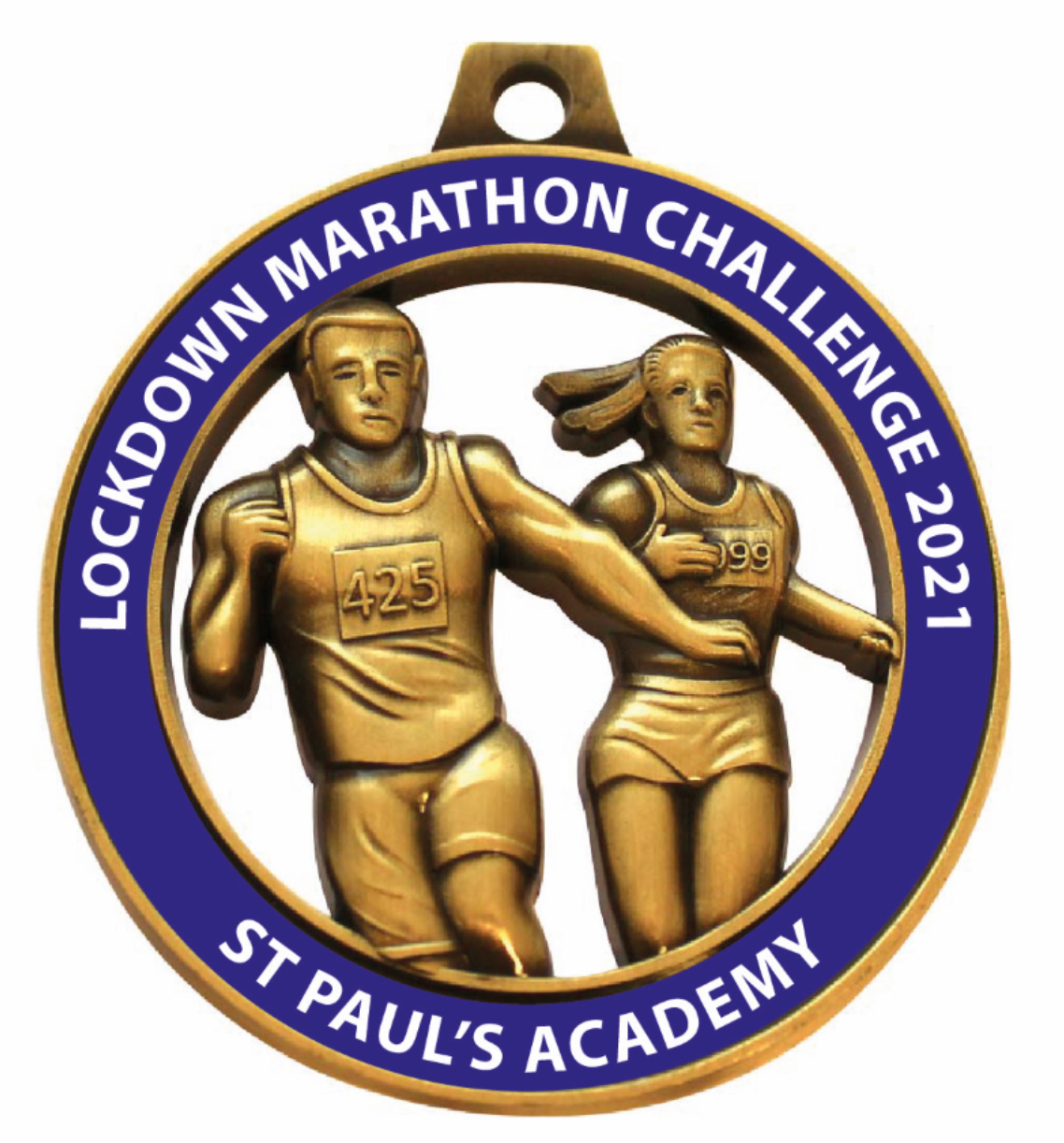 To enter this challenge, costs start at just £2.99 per person or £2.50 each if all the medals are sent directly to the school to be handed out. Parents can pay for their child to take part through directing them to a specially created link on our website or, alternatively, if you would like to use your Sports Premium or school funding, parents can just sign them up or you can simply let us know how many children are taking part.
All you need to do is promote the challenge to your school community, we do the rest for you! What's more you can simply make this a fundraising opportunity for the school - great for a PTA to organise when other events are currently so tricky. Get in touch to find out more.
This personalised medal shown opposite comes with a plain navy ribbon but we can provide any colour or background and font and the text is completely customisable. Furthermore, we also provide a downloadable certificate to every competitor to take back into school when it reopens later this year.
As teachers ourselves we understand what it's like to be working in schools at the moment so are more than happy to personalise any aspect of the challenge the needs of your school. If you are interested or would like to find out more, please complete the form below and we will endeavour to get back to you in 24 hours.