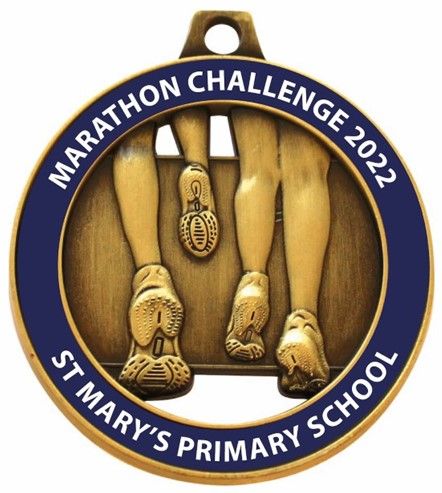 We are delighted to announce details of our exciting Marathon Challenge 2023 for schools and groups. This challenge is perfect to run in your school or club to motvate children to keep active and enjoy running. In the last four years, we've had over 20,000 children involved and we would be delighted to help you organise a challenge for your school/group.
The challenge is a straightforward but motivating concept - run the distance equivalent to a marathon, not in one go but over a period of time.
We provide you with everything you need to run the challenge including:
an easy to use online tracking system
a downloable distance tracker for each pupil
a template letter to share with parents
a downloadable certificate which can be personalised with each child's name
fantastic, high quality personalised medals.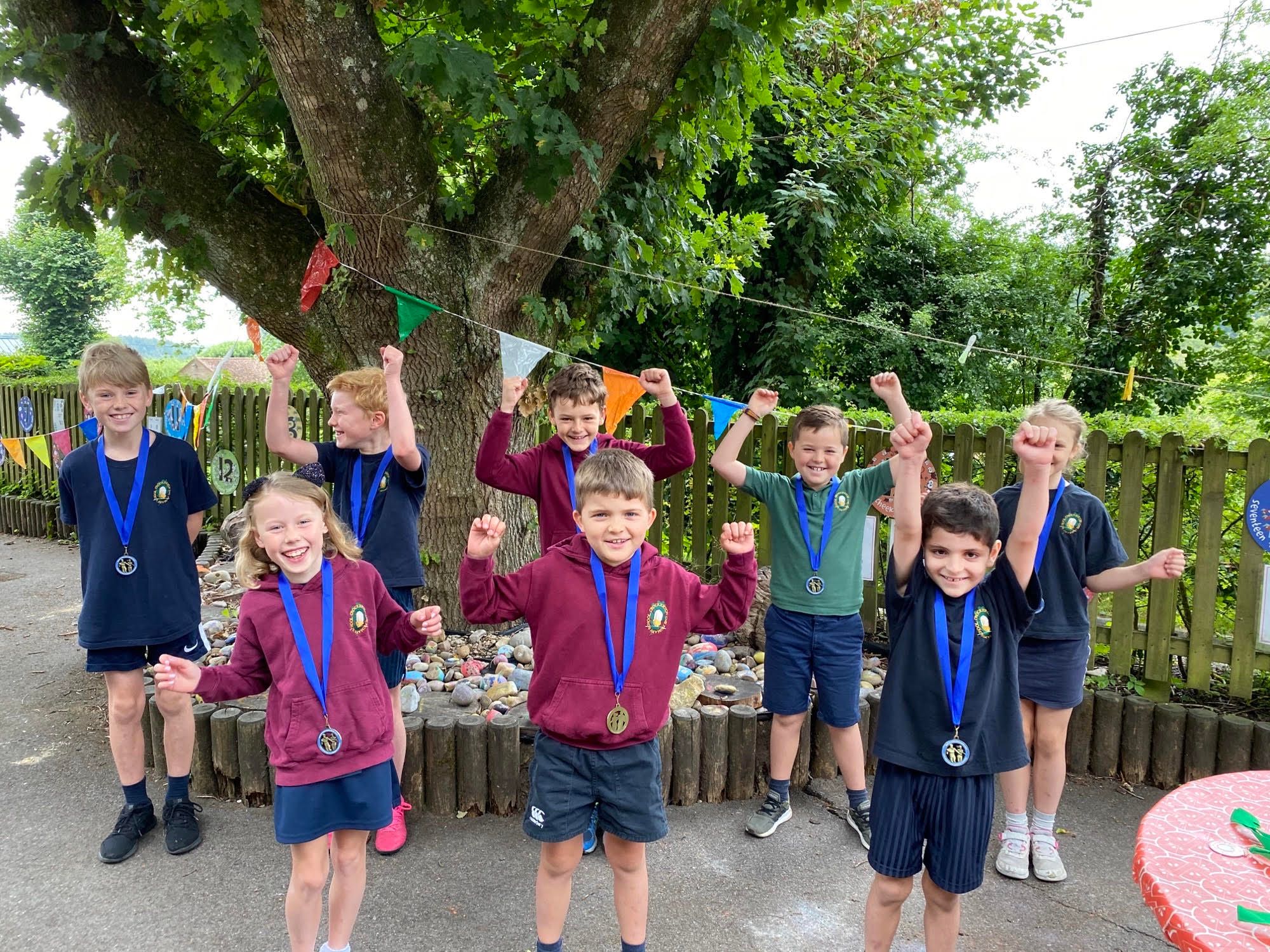 Costs start at just £2.20 (+VAT) per person and include all of the above. We also have alternative medals available for just £1.99 (+VAT) each - scroll down to the bottom of the page.
Parents can pay for their child to take part through directing them to a specially created link on our website or, alternatively, if you would like to use your Sports Premium or school funding you can simply let us know how many children are taking part and we invoice you directly. Our challenges are also a perfect way to raise money for your school. Great for PTA fundraising! Contact us for more information on how this could work.
This personalised medal shown above comes with a plain coloured ribbon of your choice and the medal can have any choice of colour and text, matching that of your school or group.
Want your child to complete a half marathon instead? No problem! We can completely personalise the challenge and medal for you so please let us know if you have a particular idea.
As teachers ourselves we understand what it's like to be working in schools at the moment so are more than happy to personalise any aspect of the challenge to the needs of your school.
Interested in finding out more? Enquire by completing the form below and we will get back to you within 24 hours. Alternatively email us [email protected] and we will get right back to you.