We are delighted to announce details of our School Virtual Challenge 2021 for schools and groups.
Our school virtual challenge is a straightforward but motivating concept. Throughout the next few months run, skip, kick, crawl or bounce an agreed distance - it could be a straighforward 2k or a more adventurous 25km completed over the period of half term. It is completely inclusive with children of all ages and abilities able to complete the challenge.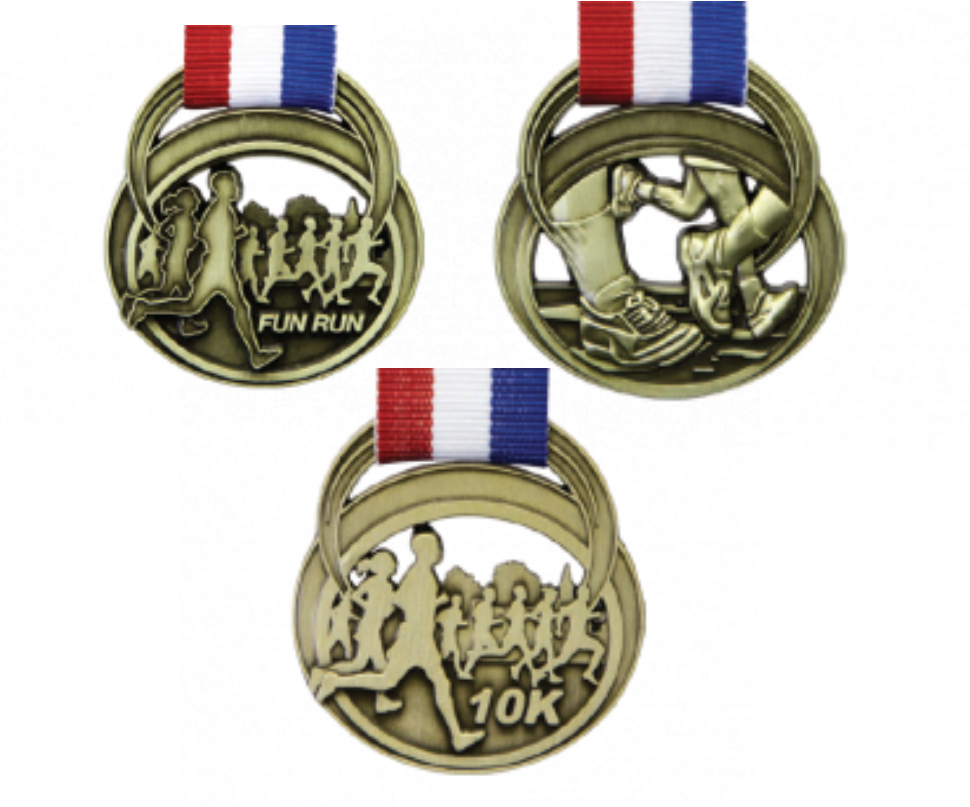 This challenge is perfect for schools with a small budget as costs start at just £1.59 per person if all the medals are sent directly to the school to be handed out. We are also happy to send the medals directly to each child and the cost of this is just £2.99 which includes postage. Our challenges are also perfect to raise money for your school and make this a sponsored event. Great for PTA fundraising! Contact us if you want to find out more.
With all our challenges, we can do all the hard work for you. Parents either sign up directy using a specially created link on our website or you let us know the numbers taking part and we will happily invoice you and send the medals directly to you. All you need to do is promote the challenge to your school community.
There are three choices of medal, which are shown on the left of this page. Medals come with up to 20 characters of free engraving on the back and all have a plain red, white and blue ribbon. If you are interested or would like to find out more, please complete the form below and we will endeavour to get back to you in 24 hours.
Alternatively, click here to download a registration form and send it straight back to us.