What we can offer:
Colour powder - we work out exactly how much powder you need for your event. Powder comes in a range of quantities and colours.
Colour run protective sunglasses
Colour fountains - a great way to infuse a blast of colour powder in to your event!
High quality medals for every participant - 20 characters of engraving free of charge.
White t-shirts for every participant
A certificate to download and award to your pupils at the end of the challenge. If your GDPR policy allows, these can be personalised with each child's name on.
A sample waiver for parents to sign prior to your challenge - fully editable!
A full safety and information guide for your event including detailed information on how to use and dispose of the powder safely. Great for risk assessments!
A wide range of other fantastic accessories to enhance your challenge.
Fantastic customer service, offering you a personalised service that other companies do not. We have a wealth of experience and can talk you through how to run an event for your school and group.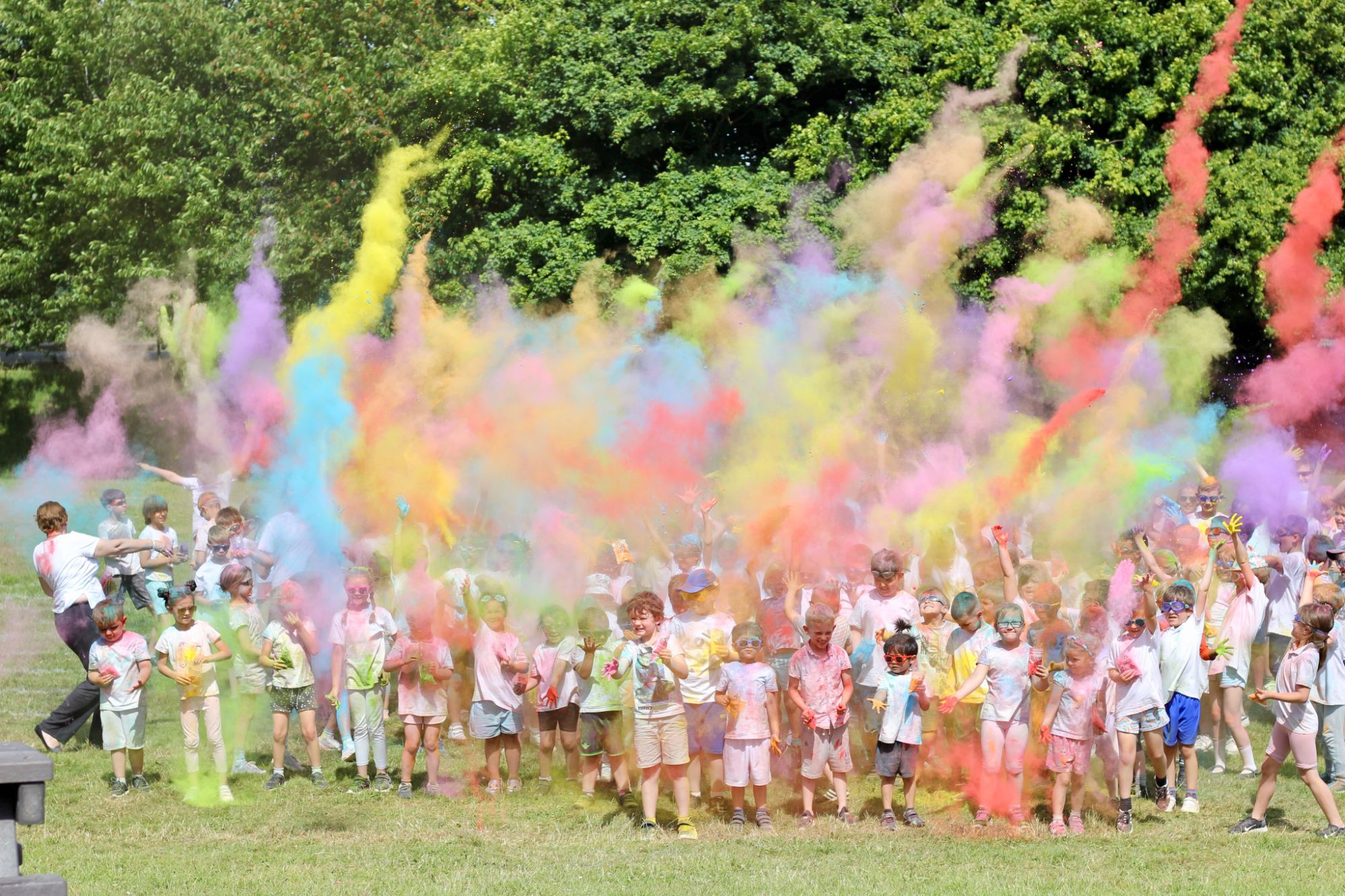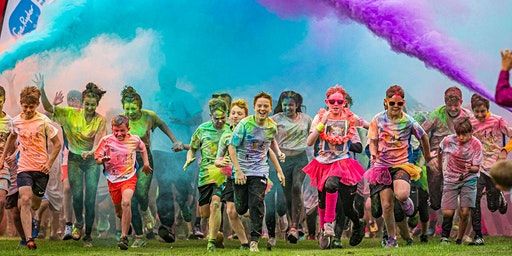 You may wish to fund the cost of the run yourself and, if so, we are happy to invoice your school or organisation directly and deliver everything you need in time for your event. Althernatively, you may wish to run a colour run as part of a fundraising event. If this is the case, we have a number of fundraising packages and ideas so please just indicate on the form below if this is something you are interested in.
We can also completely personalise any aspect of the challenge for you so please let us know if you have a particular idea. We are teachers so know what it's like to be working in schools and organising these events.
Interested? Would you like us to put together a quote for your school or group or find out more about our fundraising packages? Please complete the form below and we will be in touch within 24 hours. Please also check out our testomonials and Trust Pilot reviews to find out what schools are saying about us!